Live Search has recently released some great new features that I want to highlight. The first is from the Webmaster center, which is the team I was hired on.
With the new Webmaster Tools, you can now see which pages on your site are infected with malware (aka drive-by downloads). The links are clearly highlighted and disabled so that you won't accidentally click on them.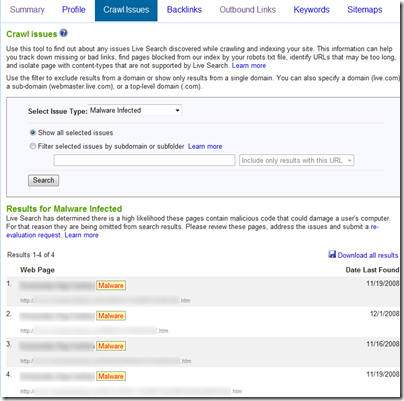 Not only that, but you can also see what pages that your site links to are infected with malware. This is great if your site allows any user-generated content and it's possible that some link spam has made it on.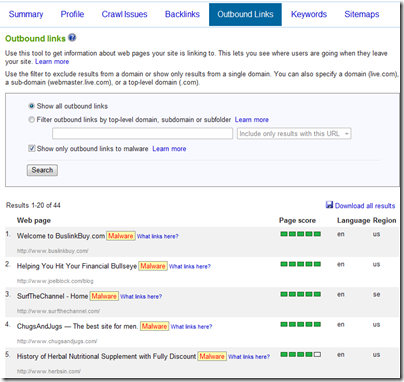 In addition to these improvements in Webmaster Tools, the general Live Search engine is using the same malware detection to notify users of bad pages in the general search results. To see this, click on the link as if to visit it and you'll get a pop-up instead.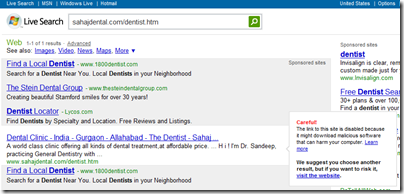 If you run your own site, get signed up in Webmaster Tools and make sure you're not contributing to the malware problem. If you do find that your site has malware on it, once you've removed it you can request that your site be reanalyzed.
For more info, check out these other blogs and articles: